I have decided to have a competition to giveaway not one...

not two.....
but
three
templates from
yummylollydesigns.com
!!
To clarify - three people will win one template each!
If you win, you can pick any template you want but here are some examples: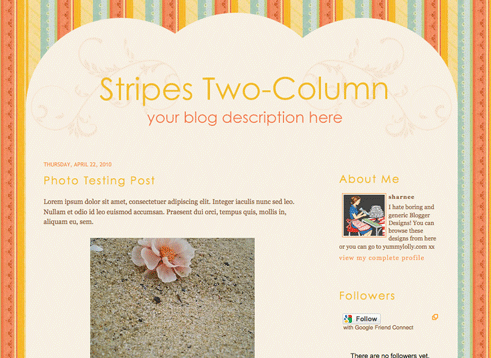 An important thing to note is that these templates come with blank header images which you have to edit yourself (you blog heading will not show up in plain text). Trust me, it's waaaaay more exciting this way.


HOW TO ENTER?

All you have to do is leave a comment on this blog post! That's it.

Note: You should include your email address if you want me to contact you if you're a winner, otherwise you will have to make sure you subscribe!! You don't have to leave your email but it's the easiest way for me to contact you if you win.


COMPETITION CLOSES ON SATURDAY 11th SEPTEMBER
AT MIDDAY AusEST
(comments will be closed after this time)
THE RULES AND FINE PRINT:
Please note that this competition is for 3 people to win a template from yummylollydesigns.com - this is

ONLY for BLOGGER

.


The winner/s can select any single template off my partner site yummylollydesigns.com. Once I have received their email I will send them the template within 24 hours.


The templates do not show your blog title and description but do include a blank header image for you to edit yourself. If you want more information about that, read this.


I will not make any changes to the design (colours etc). The templates are offered AS IS.


One entry per person. Multiple entries will not be counted.


Once a winner has been emailed, if I do not receive any communication from the winner in 3 days, I will choose another winner.


A winner will be chose at random by selecting a comment number from random.org.